Research Associate – Assay Development and Bioanalytics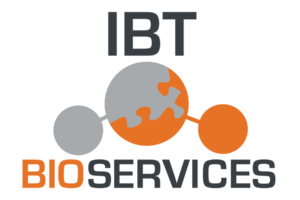 Integrated BioTherapeutics (IBT) seeks to hire a Research Associate to conduct immunoassay development and perform serological, microbiological and molecular biological laboratory procedures supporting the company's internal and Bioservices activities. The candidate will conduct assigned laboratory activities supporting the design of new products in the realm of assay development or the modification of existing products for new applications. The candidate will be expected to work independently and be responsible for planning, organization, and execution of laboratory tasks. The candidate will be expected to report results with accuracy and proper quality control compliance and prepare scientific reports and presentations.
Essential Job Responsibilities
Perform development procedures for novel immunoassays.
Create experimental design and methods.
Perform serological assays such as ELISAs in blood, serum, and plasma samples.
Experience with chromatography methods is a plus.
Review and summarize data for reporting to the supervisor and/or team.
Complete a variety of tasks to ensure smooth overall function of laboratory, including simple equipment maintenance, maintain accurate inventories and proper record keeping.
Comply with applicable safety procedures including those for working with infectious microorganisms.
Qualifications
Candidate must possess a Bachelors' degree in Biological Sciences/related degree with 5 years of experience or a Masters' degree with 3 years of experience in:
Serological assays such as ELISAs and cell-based assays.
Aseptic cell culture techniques.
Knowledge in protein characterization such as SDS gel and western blots.
Familiarity with analytical methods such as HPLC is a plus
Excellent computing skills and familiarity with Microsoft Office (Excel, Outlook, Word, and PowerPoint), Softmax Pro, and Prism is required.
Willingness to work with biological specimens.